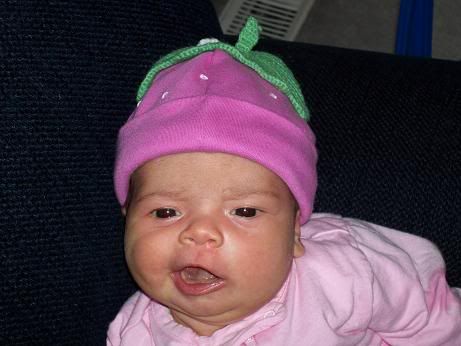 Photo Friday
is a new little thing I'm going to play along with. Well, I'm going to try and not forget, anyway. So far, I'm one for one. Awesome.
This week's theme is "Your silly little baby face" and I immediately thought of this picture.
Georgia was about 3 weeks old here and her expression just cracked me up. My best friend's brother actually emailed back that she looked like Snoop Dogg. Personally, I think it's just a pink version of Mickey from the Rocky movies.
If you would like to play along on your own blog, feel free. Or leave a favorite picture in the comments. Or just mosey on down the road enjoying my strawberry-hatted little punkin. Your choice!
Happy Friday!